Publisher:

Turning Leaf Books

Available in:

Paperback, Kindle

ISBN:

978-0-9961890-5-7

Published:

October 15, 2016
Own it for Kindle
Own it in Paperback
Post a Review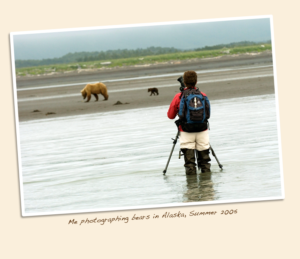 "If you like Stephanie Plum, you must meet Poppy McVie!"
It was a simple plan.
Flawed from the start.
Nothing's simple with Poppy and Agent Dalton knew it.
Deep in the wilds of Alaska, at a remote bear camp, the plan goes horribly wrong.
Poppy and Dalton must fight for survival against the most vicious predator on Earth.
When Poppy comes face-to-face with a killer, can she overcome her deeply held beliefs to save a human life?
If you like jaw-dropping action, thrilling suspense, and strong, feisty female protagonists, then you'll love this story.
Buy it now and start your adventure today!
What readers are saying:
"The sense of place is incredible as the author takes us to Alaska, but the fear is palpable in this page turner. 5 stars!"
"Wow, was I surprised by the plot twists of this book."
"I stayed up way past my bedtime to finish Poppy's latest adventure. You will too!"
"Hard to put down – what an exciting adventure!"
"Loved how the author made the Alaskan landscape so vivid."
"Will keep you reading page after page."
"Best book, yet! Can't wait for Book Four!"
Poppy McVie, Saving Animals One Book at a Time
If you'd like to learn more and stay informed, please follow my blog or  sign up for my newsletter.