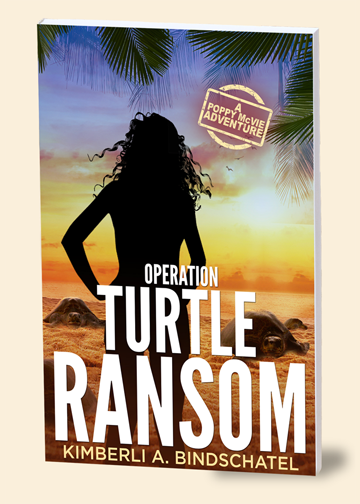 Publisher:

Turning Leaf Books

Available in:

Kindle, Paperback

Published:

September 28, 2017
Own it for Kindle
Own it in Paperback
Post a Review
"Smart, sassy, and sensational!"
She came for margaritas.
Not murder on the beach.
But where Poppy goes, trouble follows.
Mexican thieves known for stealing endangered sea turtle eggs are trafficking more than wildlife.
When her friend is taken, Special Agent Poppy McVie must act fast, before they kill him.
But she's in over her head.
Can she save her friend and take down the traffickers before she becomes their next victim?
If you like jaw-dropping action, thrilling adventure, and strong, feisty female protagonists, then you'll love this story.
Buy it now and start your adventure today!
What readers are saying about the series:
"Poppy is someone you'd like to be. Courageous, smart, adventurous, caring and tough as nails."
"Extremely well written, fast paced, with some great characters, particularly the feisty, head-strong Poppy."
"This was a breath of fresh air! Poppy is my kind of girl. She's a no-holds-barred, adrenaline junkie that has a passion for more than just the next dazzling set of pecs."
"Poppy is my hero!"
"If you like Stephanie Plum, you must meet Poppy McVie."
"Masterfully plotted, with lots of action, this is that rare message novel, it gets the message across without preaching, and it entertains. This author knows her stuff."
"I have never been to Costa Rica, but I felt like I was there."
"I loved everything about this book and can't wait to jump into the next one in the series!! Go out and get this book, you will not regret it!!"
Poppy McVie, traveling the world to defend animals, one book at a time