Publisher:

Turning Leaf Books

Available in:

Paperback, Kindle

ISBN:

978-0-9961890-3-3

Published:

July 22, 2015
Own it for Kindle
Own it in Paperback
Listen on Audible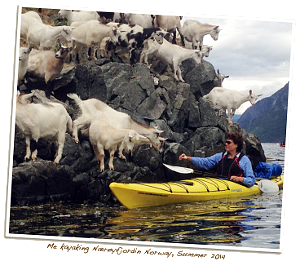 A killer whale hunter on the prowl.
An agent with something to prove.
A notorious wildlife criminal has been spotted in Norwegian waters, there to illegally capture a live killer whale for the mega-aquarium industry. Before you can say Ishmael, Special Agent Poppy McVie's on the case.
Armed with attitude, Poppy and her new partner, Special Agent Dalton, set out on the high seas. Trouble is, in the foreign waters of a whaling nation, there's risk of political entanglements. But Poppy's got no patience for diplomacy when a killer whale's being sold into slavery, sentenced to live in a bath tub for the rest of his life.
No matter the danger, Poppy's determined to hook the one man who's never been caught.
Information on the real world issues:
According to WDC, Whale and Dolphin Conservation, as of June 2015, in 14 marine parks in 8 different countries, there are:
• 56 orcas currently held in captivity (21 wild-captured plus 35 captive-born).
• 148 orcas have been taken into captivity from the wild since 1961.
• 161 orcas have died in captivity, not including 30 miscarried or still-born calves.
All for entertainment.
In 2013, seven wild orcas were captured by Russian fishermen in the Sea of Okhotsk for the mega-aquarium industry, the first caught in more than a decade. This is not a thing of the past.
Don't let the ads fool you. For every $1,000,000 SeaWorld makes, about $600 goes to conservation. That's 5 cents per ticket. Please do NOT support them or any other marine park.
If you'd like to learn more and stay informed, please follow my blog, sign up for my newsletter or follow Poppy's rants on Facebook.
If you've read Operation Orca Rescue, please Post a Review on Amazon or on Goodreads.
Disclosure: Kimberli A. Bindschatel, author, is a participant in the Amazon Services LLC Associates Program, an affiliate advertising program designed to provide a means for sites to earn advertising fees by advertising and linking to amazon.com.